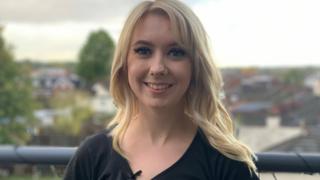 European Health Insurance Cards let UK residents get medical care for free, or at a reduced cost, in 31 countries.
But if the UK leaves the European Union without a deal, that will no longer be the case.
The government has asked all 31 countries to keep EHICs in use until 31 December 2020, no matter what happens with Brexit.
But only three have agreed to cover UK tourists if there's no deal.
The UK's largest travel insurance provider is warning that this would mean prices will go up, especially for people with health problems.
Michaela Sheehan always takes her EHIC on holiday to Europe.
The 24-year-old, from Woking, has epilepsy.
Her first seizure happened when she was a teenager on a school trip to France.
She remembers queuing for a ride at Disneyland Paris.
The next thing she knew, she woke up in a French hospital.
She had been rushed there in an ambulance and had emergency treatment.
She explains: "It was all completely free, because of my EHIC card."
Earlier this year she went to Majorca with a group of friends.
Her health condition meant that at…


Please follow article at original source BBC top news