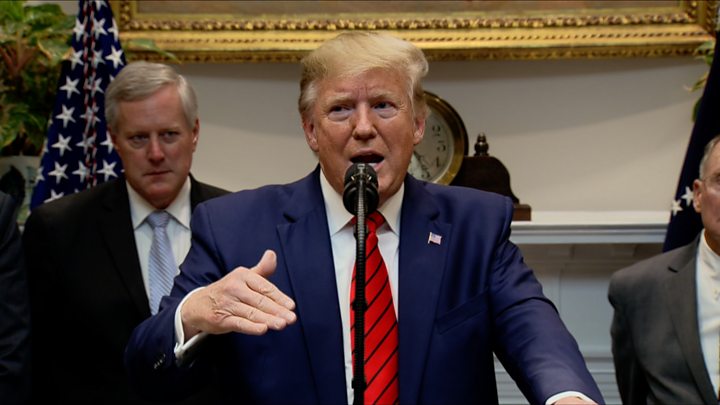 US President Donald Trump has said he will speak to a woman at the centre of a row over diplomatic immunity who is suspected of being involved in a car crash that killed a British teenager.
Harry Dunn, 19, died in a crash with a Volvo in Northamptonshire on 27 August.
Suspect Anne Sacoolas later left the UK to return to the US and was granted diplomatic immunity.
Downing Street confirmed Prime Minister Boris Johnson had urged the US president to reconsider the decision.
Speaking at a press briefing, Mr Trump called Harry's death a "terrible accident" and confirmed his administration would seek to speak to Ms Sacoolas.
Police have said CCTV of the crash which killed the teenager shows the Volvo travelling on the wrong side of the road.
Speaking after his conversation with the prime minister on Wednesday evening, Mr Trump said: "The woman was driving on the wrong side of the road, and that can happen.
"You know, those are the opposite roads, that happens. I won't say it ever…


Please follow article at original source BBC top news