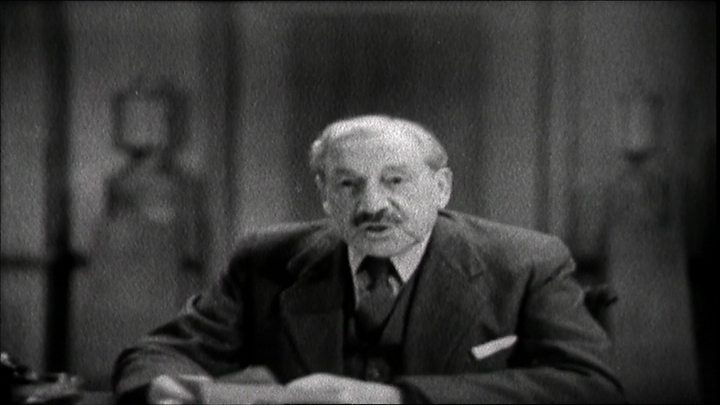 From sombre money box lectures to cheesy boy band spoofs, the party election broadcast has become a stalwart of our TV listings.
It was on this day – 15 October – in 1951 that former Liberal leader Lord Herbert Samuel took to our screens for the first ever televised version and changed political campaigning forever.
His appearance was a 15-minute slot, sat at a desk and staring down the camera lens, and reports at the time called it a fiasco as he read from a prepared radio script.
But despite that stilted start, within a decade, prime-time broadcasts had become an essential part of electioneering.
Technology – and the imaginations of communications directors – has, of course, moved on, and the rather formal broadcasts of old have morphed into more elaborate, faster-paced affairs.
But what is their impact? And will that continue in the future?
The history
The first party election broadcasts took place on BBC Radio during the 1924 election, with leader of the Liberal Party Herbert Asquith, Conservative leader Stanley Baldwin and Labour leader Ramsey MacDonald, each giving a 20-minute speech to the public.
It was another 23 years before they began to be regulated by the Committee on Party Political Broadcasts, deciding how long each party would get on the airwaves.
But come the launch of BBC Television, the slots made their way to…


Please follow article at original source BBC top news