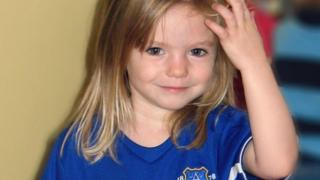 Three-year-old Madeleine McCann vanished from a Portuguese holiday apartment in May 2007.
In the intervening years, a huge, costly police operation has taken place across much of Europe.
The most recent Met Police investigation, launched in 2011, has cost more than £11m.
In the latest development, Scotland Yard has turned its focus upon a German sex offender who travelled around Portugal in a camper van.
Madeleine's parents Kate and Gerry McCann previously told the BBC they would do "whatever it takes, for as long as it takes" to find their daughter, who went missing 13 years ago.
2007
On 3 May Madeleine, the eldest of three children from Rothley, Leicestershire, went missing from her family's holiday apartment at the Ocean Club, in Praia da Luz.
Her parents had gone for dinner with a group of friends – who would later become known as the Tapas Seven – at a restaurant 100 yards from the apartment.
Later in…


Please follow article at original source BBC top news