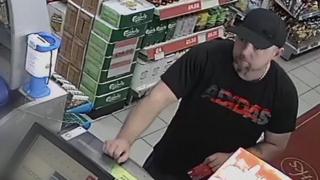 A serial rapist was able to carry out a sex attack spree when he was freed from prison after "major failings" by a team of "unstable" and inexperienced probation staff, inspectors have found.
Joseph McCann was given 33 life sentences in December for attacks on 11 women and children.
So far only one person has since been demoted, the report said.
One of McCann's victims called the probation service's actions "shambolic and chaotic".
The 34-year-old convicted burglar had been freed after a probation service error at the start of 2019.
The independent review headed up by Chief Inspector of Probation Justin Russell said this happened despite there being signs he posed a risk to the public and could commit sexual offences.
'Crucial information lost'
McCann saw 10 staff over 11 years, with three different probation officers responsible for his case in the months leading up to his prison release.
Two months after he left prison, over the course of 15 days last spring, he abducted, raped and assaulted victims aged between 11 and 71 in Watford, London, Greater Manchester, Lancashire and Cheshire.
He had been seen by probation officers 10 times in that two months, the final time in April just days…


Please follow article at original source BBC top news