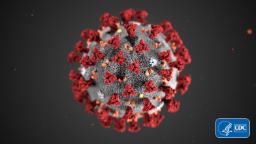 More than 10.3 million coronavirus cases have been reported worldwide, including at least 505,000 deaths, according to Johns Hopkins University (JHU).
But the pandemic is far from coming to an end any time soon, WHO Director-General Tedros Adhanom Ghebreyesus warned Monday.
"This is not even close to being over," Tedros said at a media briefing in Geneva on Monday.
"Although many countries have made some progress globally, the pandemic is actually speeding up. We're all in this together and we're all in this for the long haul," Tedros said.
Here's what you need to know about the global outbreak:
Fauci to testify: Today, coronavirus task force member Dr. Anthony Fauci, Centers for Disease Control and Prevention Director Robert Redfield and other top government health officials will testify before a Senate Committee on the latest efforts by the US government to contain the pandemic.
The Health, Education, Labor, and Pensions panel hearing comes as several states are struggling to contain the virus as cases counts continue to rise across the nation and states begin to reopen. The US reported more than 40,000 new Covid-19 cases on Friday, its biggest daily jump yet.
EU preparing to reopen its borders — but probably not to Americans: The European Union is preparing to reopen its external border to 15 countries outside of the bloc as early as Wednesday. However, one country that won't be featured on the proposed list is the United States, according to two EU diplomats.
There have…


Please follow article at original source CNN top news