PictureGroup/Shutterstock
Jay-Z has scored a touchdown with his latest partnership.
The 49-year-old business mogul and beloved rapper is joining forces with the NFL, the Washington Post reports. This partnership would reportedly allow Jay-Z to be the "live music entertainment strategist," which means he'd have a hand in picking entertainment for NFL events. Additionally, the publication shares he would be closely connected to the league's activism efforts.
Of their new deal, he and his agency, Roc Nation, are co-producers of the Super Bowl halftime show. However, the NFL commissioner, Roger Goodell, made it clear that Jay-Z doesn't have plans to perform, at least not anytime soon, during the halftime show.
"He was very quick to say that he does not want this to be about him performing, that it was broader than that," Goodell said, according the Post. "It quickly went beyond that. Do I hope he'll perform in the Super Bowl sometime in the next several years? Yes. But I think we'll all know if that time comes. He'll know in particular."
Naturally, Jay-Z's partnership and his role with the league have many wondering: will Beyoncé do another Super Bowl halftime show?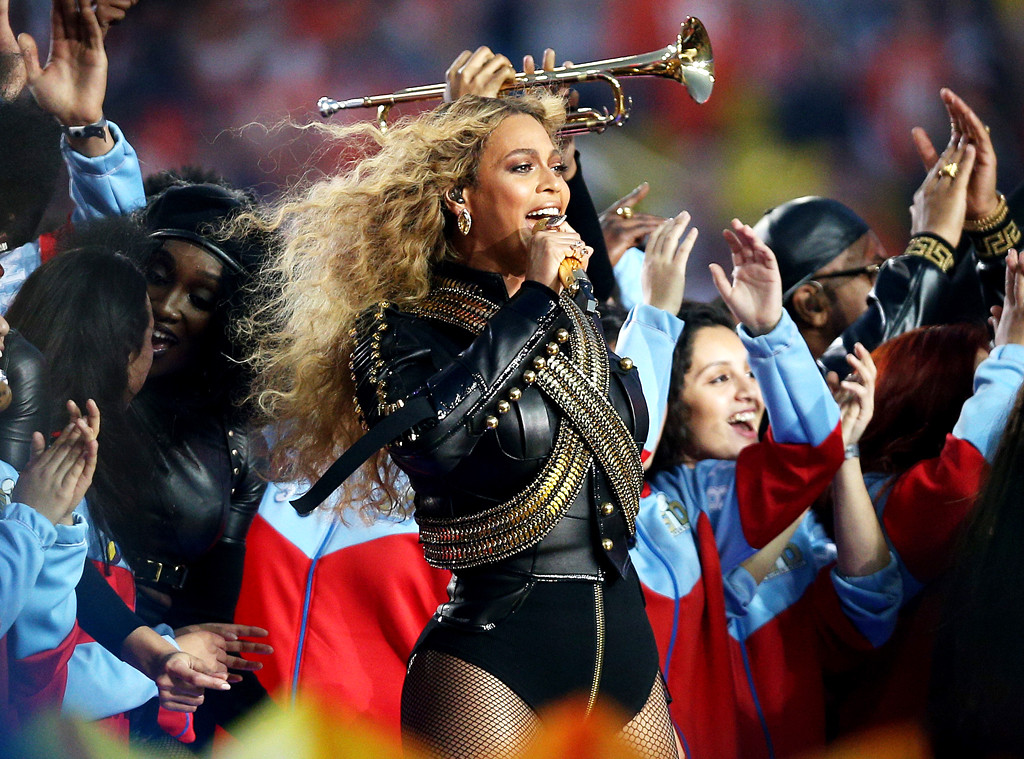 Patrick Smith/Getty Images
While nothing is set in stone, and neither the NFL or Jay-Z have given any hints as to who they plan on booking for the coveted slot, fans of the "Spirit" singer will never forget her epic Super Bowl halftime performance in 2013 and 2016.
In 2016, the Lemonade star get political during the show, where she joined Coldplay and Bruno Mars. During that performance, her backup dancers donned outfits that were reminiscent of the Black Panther Party while she wore a bullet-studded ensemble that was similar to Michael Jackson's during his 1993 world tour. Additionally, she also paid tribute to the Black Lives Matter movement.
In 2013, she made '90s hearts explode when she brought out Kelly Rowland and Michelle Williams to the stage. It was a Destiny's Child reunion to remember. What's more? Her show was so (umm) explosive, that the stadium, which took place in New Orleans that year, experienced a blackout.
So, yes, the Beyhive is crossing their fingers she returns now that Jay-Z and Roc Nation will choose entertainers for NFL events throughout the season.
And while Roc Nation doesn't represent Queen Bey, the agency reps top artists, including Rihanna, Mariah Carey, Jaden Smith, Shakira and more.
However, don't hold your breath for bad gal RiRi to take the Super Bowl halftime stage. Last year, it was reported that she turned down an offer to perform because she wanted to stand in solidarity with Colin Kaepernick, who began kneeling during the national anthem in 2016 to protest racial inequality.
With that in mind, Jay-Z's NFL partnership also comes with some criticism.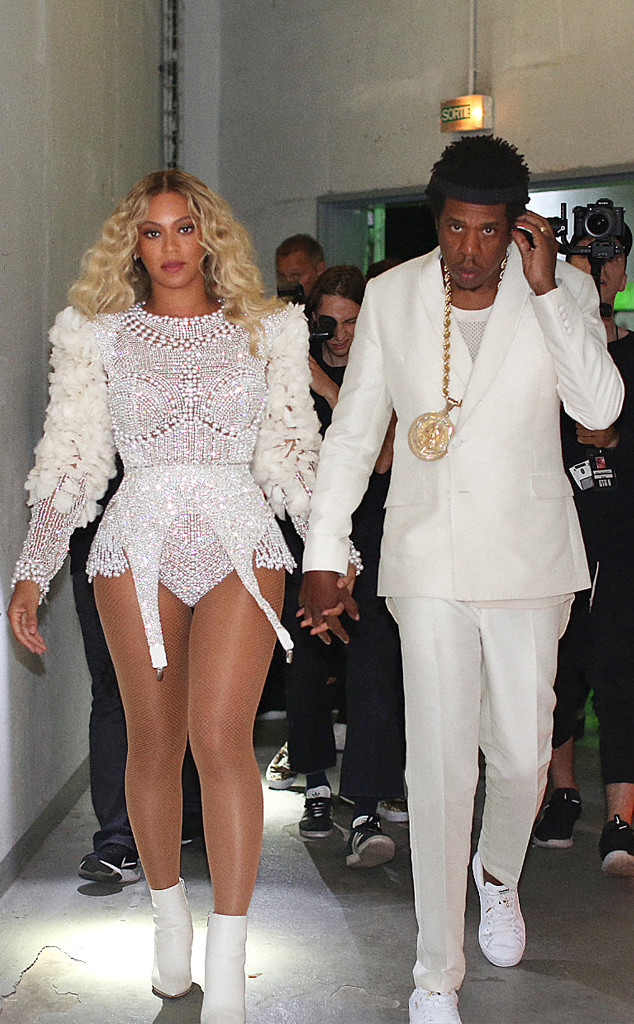 Robin…


Credits to Eonline the original source, click to view more info on the article!